Web Design
When I started basic web design back in 1996 I spent most of my time just creating pretty interfaces because that's all I knew but then most websites were managed by hand. These templates were built using Photoshop + HTML + Javascript + CSS (which came a little later). They are here for archival purposes only (descriptions mostly intact from way back as well).
First Encounter With Flash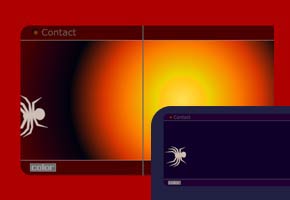 This was my first experience with Macromedia Flash. It has customizable flash backgrounds, vector animation and 8mm effect which has been popular for a long time. The spider vector graphic was done in Macromedia Freehand and animated in Flash.
View the movie (40K)
Full Screen Flash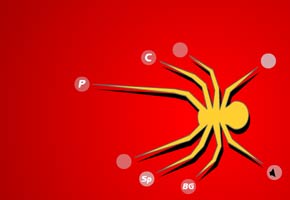 Second and probably last flash project. Onion skin effect when loading title, morphs, sounds and action scripting along with some customization controls.
View the movie (66K)
Blue Sparkle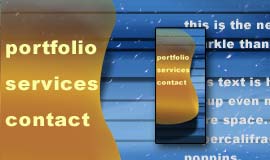 Never made it past the photoshop canvas. Curves, transparency, gradients shadows to create louvres, pastel backgrounds and highlights on foreground menu.
Blue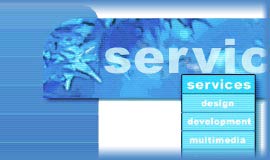 Just after I had discovered the scan line effect. Abused the effect in every design element but managed to get a handle on CSS which was relatively new at the time (circa 2000). It had CSS rollovers which was a real shocker for someone used to JavaScript.
Menu Bars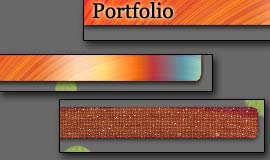 Most were made while experimenting with Photoshop effects.
Red and Orange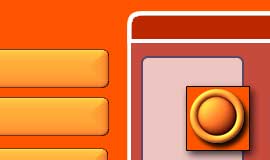 I used this a variant of this design on my own site for quite a while.
Sporty Yellow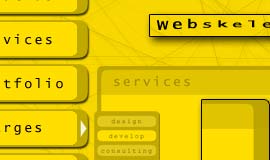 One of the more complex designs with JavaScript + CSS popout menus, grid background, newly found z-index to overlay text on menu labels and cross-browser design issues.
Lime Green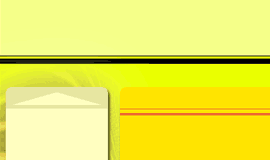 Green colors.
Pulp Green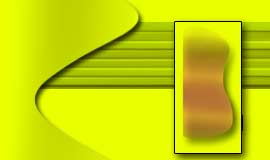 More green.
Red and Blue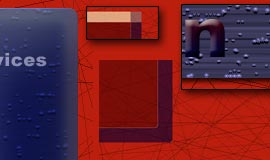 Concept design never made it past the Photoshop canvas.
Spider Nest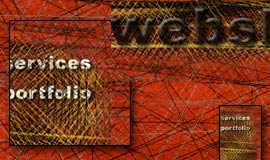 Something to do with Spider Man.
Vibrant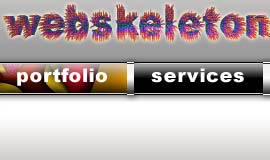 Vibrant header using some new found Photoshop tricks. The rest of the template was all steely grays, silver and black. One of the slicker designs.
Beige on Red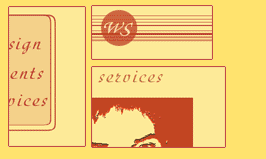 Blossoming Menu Bars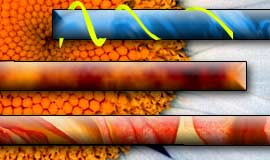 Radial Buttons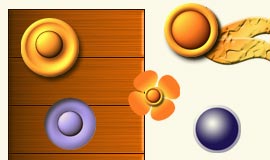 Logo Ideas